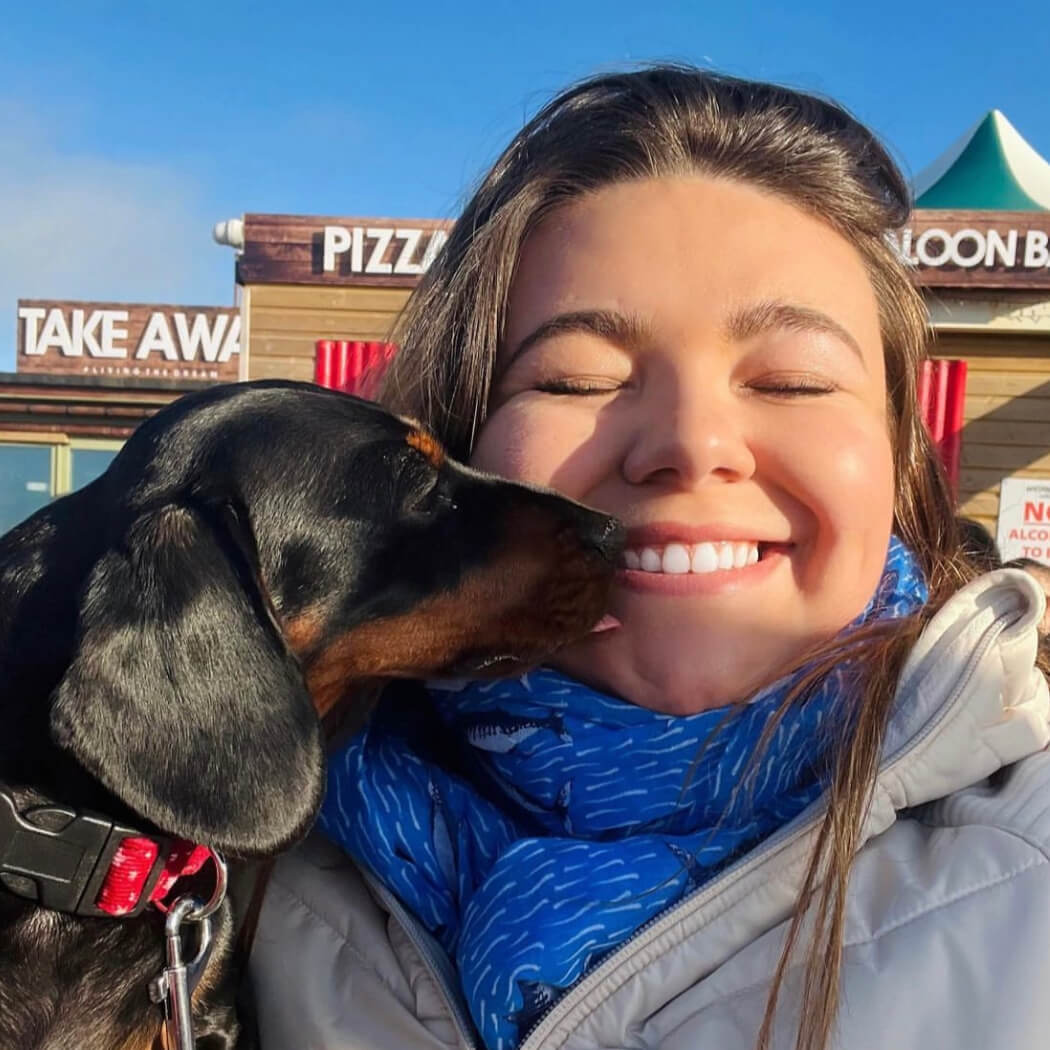 Meet Amelia & Lottie
Hi, I'm Amelia the owner, maker and creator of Tide & Country - and this gorgous sausage dog next to me is Lottie, my chief product tester / slipper stealer!
Tide & Country is an award winning handmade dog accessories brand based in Cornwall.
In addition to selling at local markets and via selected stockists, my products are available to buy online for UK delivery.
SHOP NOW
How it all began
After finishing my A-levels back in the spring of 2018, I began sewing.
Initially it was just little dog bows for Lottie. I noticed that these were getting a lot of attention while we were out walking, so I decided to expand into making bandanas - using Lottie as my tester model.
By 2019, the business had expanded to offer dog collars, leads and poo bag dispensers. I was selling weekly at markets around Cornwall and loved meeting all the tail wagging customers and their owners.
Just a year later, I was awarded Young Market Trader of the South-West 2023 by the National Market Traders Federation (NMTF).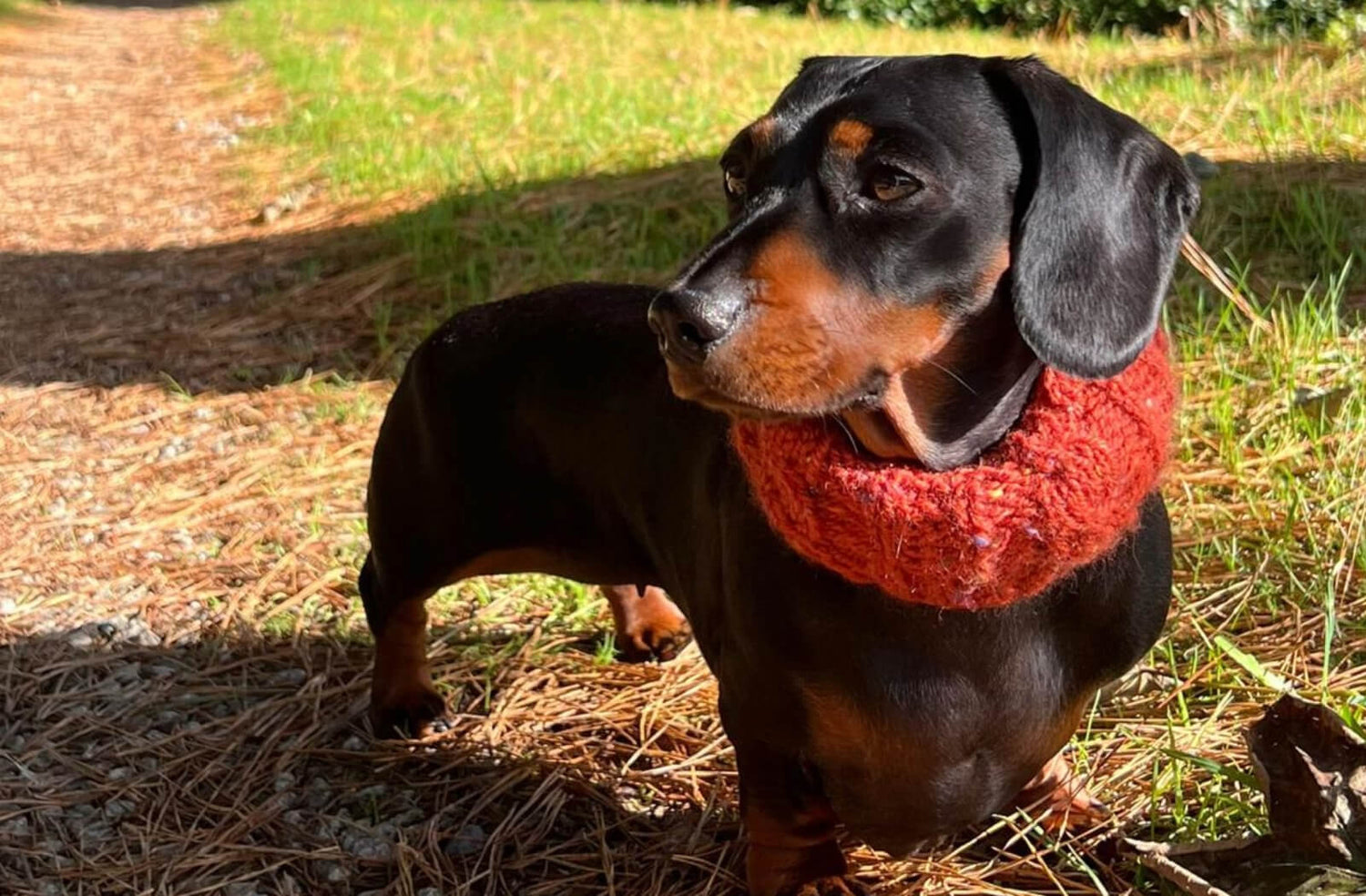 How it's going
Tide & Country continue to expand, designing and making dog accessories for pooches of all sizes across the UK.
In addition to our ever growing selection of handmade dog collars, leads and reversible bandanas, we now offer harnesses, dog balms and even hand knitted dog snoods!
Both Lottie and I are excited for what the future holds for Tide & Country. We hope that you and your tail wagging besties will join us along the way.
Shop Lottie's Favourites...